As a result of media buzz, many believe the housing market is in a bubble. Without a doubt, the market is shifting, and many are wondering whether or not they should wait to buy a home. They're understandably hesitant with the events of 2008 in the back of their minds. However, there is plenty of comparative data that shows that the current housing market situation is much different.
There is currently a shortage of homes on the market (not a surplus)
The supply of inventory needed to sustain a normal real estate market is approximately six months. Anything more than that is an excess and will cause prices to drop. Less than six months of inventory is considered a shortage, and leads to price appreciation, which is where we are right now.
Even though supply is growing, there is technically a shortage.
During the housing crisis in 2008, there were too many homes for sale, many of which were short sales and foreclosures, which caused prices to drop. Long Term under-building is one of the reasons why inventory is still so low coupled with millennials finding themselves in their peak home buying years.
Another reason for such low inventory is that baby boomers are saying no to downsizing. According to a survey performed by The Demand Institute, nearly two-thirds of boomers have no plans to move at all. They will "age in place" in homes and communities where they have often lived for a decade or more.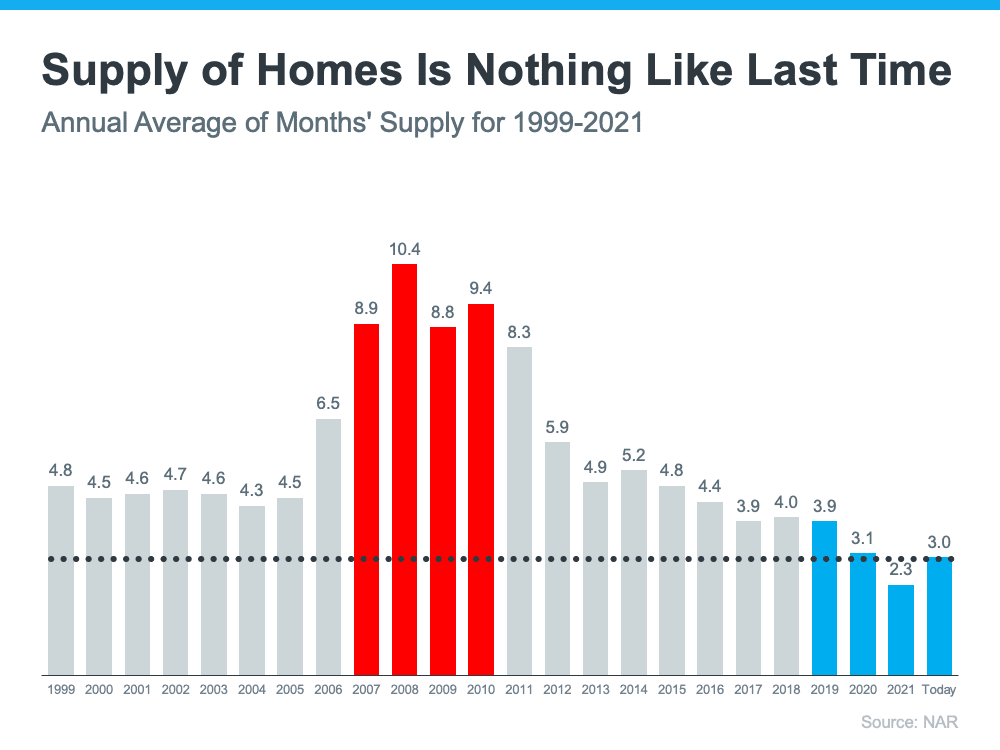 Mortgage standards are high
Leading up to the housing crisis pre-2008, it was ridiculously easy to get a home loan because banks were creating fake demand by lowering their mortgage standards. Such risk inevitably led to mass amounts of defaults, foreclosures and falling prices.
Things are much different today. Credit standards tightened in recent months as a result of increasing economic uncertainty. Such standards help prevent foreclosures en masse, and a subsequent housing crisis.
Speaking of foreclosures…
Foreclosures are decreasing
Leading up to the housing bubble, many homeowners were finding themselves in a negative equity situation, where the amount they owed on their mortgage was greater than the value of their home, causing many to walk away, hence the uptick in foreclosures and short sales. This caused a lowering of the value of other real estate in such areas.
Today, prices have risen substantially, giving homeowners a significant boost to their equity. Today's buyers are much more qualified and less likely to default on their loans. They are equity-rich.
Remote work standardization is contributing to the increase in home prices
The widespread shift to remote work has had a significant impact on the real estate market by increasing housing demand and buyer migration.
A study from the National Bureau of Economic Research analyzed remote work data from December 2019 to November 2021, and found that by the end of the period 42.8% of American employees were still working from home part or full time. It also found some data hinting at this trend becoming permanent.
This growth in remote work is making the already unaffordable housing market even more pricey, especially as housing inventory remains short of buyer demand.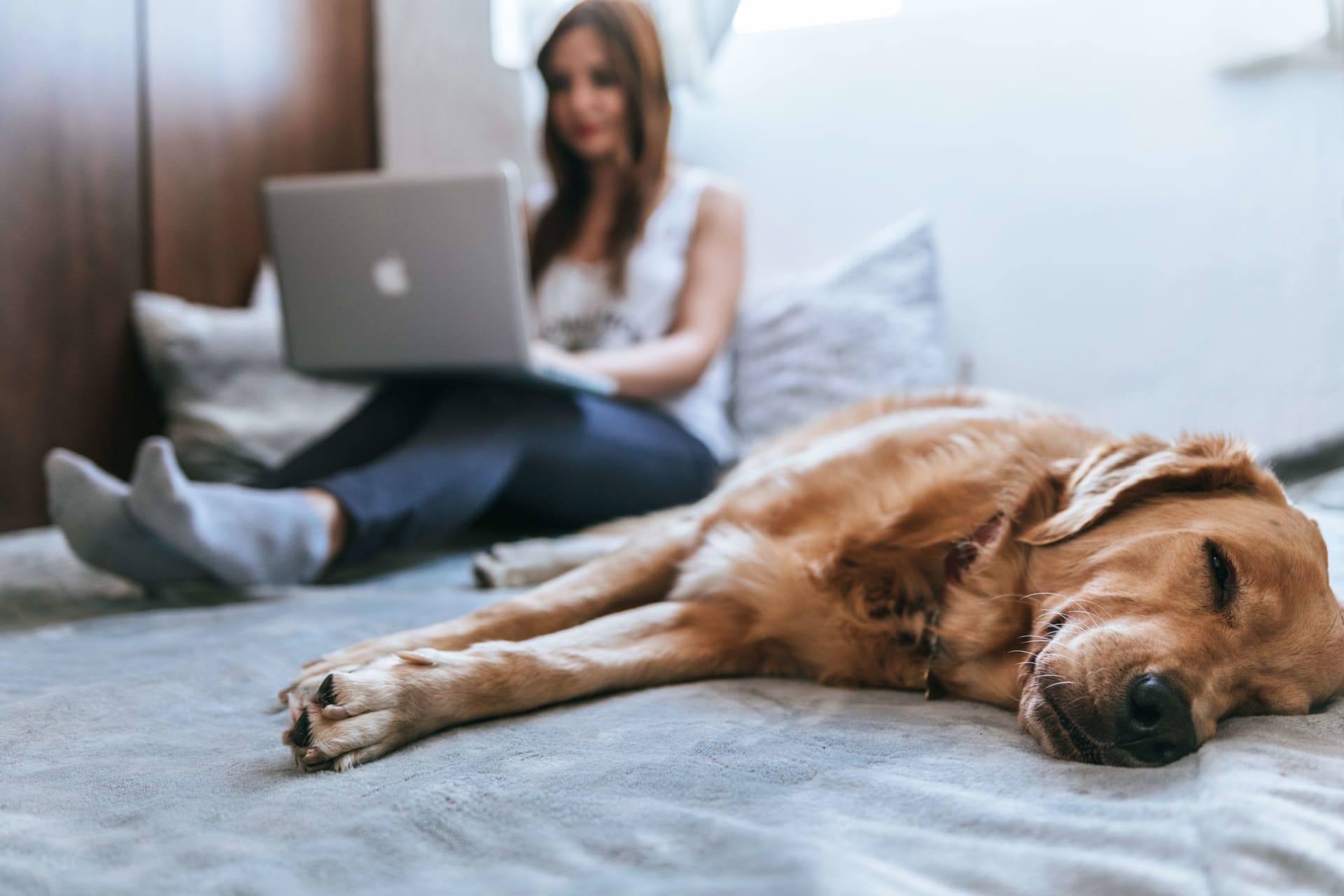 Are you a potential home buyer? Let's discuss your options
The Schwartz McCrossan Team is the Leading Team in Westchester, Putnam, and Lower Fairfield Counties. We are dedicated to providing outstanding service, invaluable insights and expert negotiation.
If you'd like to discuss your Bedford real estate goals, feel free to give us a call at (646) 937-1897, or email us at smteam@compass.com.