Located in northeastern Westchester County, Pound Ridge is known for its refreshingly peaceful, countryside environment. Although Pound Ridge isn't as popular as its neighboring communities, its rugged, natural landscape (there is not even one traffic light..) quaint community, and rich history are not to be missed!
In this article, we'll cover the history of how Pound Ridge came to be, as well as its key attributes.
Pound Ridge History
The first inhabitants of Pound Ridge were the Siwanoy and Kitchawong Indians, who belonged to Mohican tribes. The community takes its name from a tribal "pound", or enclosure for game that was on one of the area's ridges.
Pound Ridge was originally settled in the 1640's, when a tract of land was purchased from local Indians by Captain Nathaniel Turner, but it wasn't incorporated until 1788.
Although much of the town was burned during the Revolutionary War, Pound Ridge flourished in the years following the war, as sawmills, grist mills, blacksmith shops, and general stores were built. At this point, Pound Ridge was primarily known to be a dairy farming community, but it was also renowned for its hat, shoe and especially basket making.
By the early 20th century, both the farming and cottage industries declined while the Westchester railroads, which bypassed Pound Ridge, led to a dwindling local population.
Then, Herman Halle came along. He came to Pound Ridge from New York City and essentially rehabilitated the community by renovating and reconstructing houses, among other endeavors. Today, he is largely referred to as Pound Ridge's biggest benefactor.
Historic Architecture
Pound Ridge's historic charm has been preserved and maintained throughout the years. Its landmarks and homes are an integral part of the character of the town, and create a shared pride amongst the community.
If you'd like to learn more about the history of the area, be sure to check out the Pound Ridge Historical Society. This historical site contains 46 buildings and encompasses the majority of the hamlet. Most of the buildings were built between 1780 and 1852, magnifying the history and architectural beauty of the area.
Large Property Sizes
Houses in this rural town are generally situated on lots of two to four acres, providing residents with ample privacy that is hard to find elsewhere. Most Pound Ridge residents live in single-family dwellings on 2 or 3 acre minimum zoning districts.
In addition, there are deer, swans, ducks and geese, foxes and coyotes, bobcats, raccoons, otters, squirrels, chipmunks, frogs, crickets, and more critters that add to the natural charm of the area.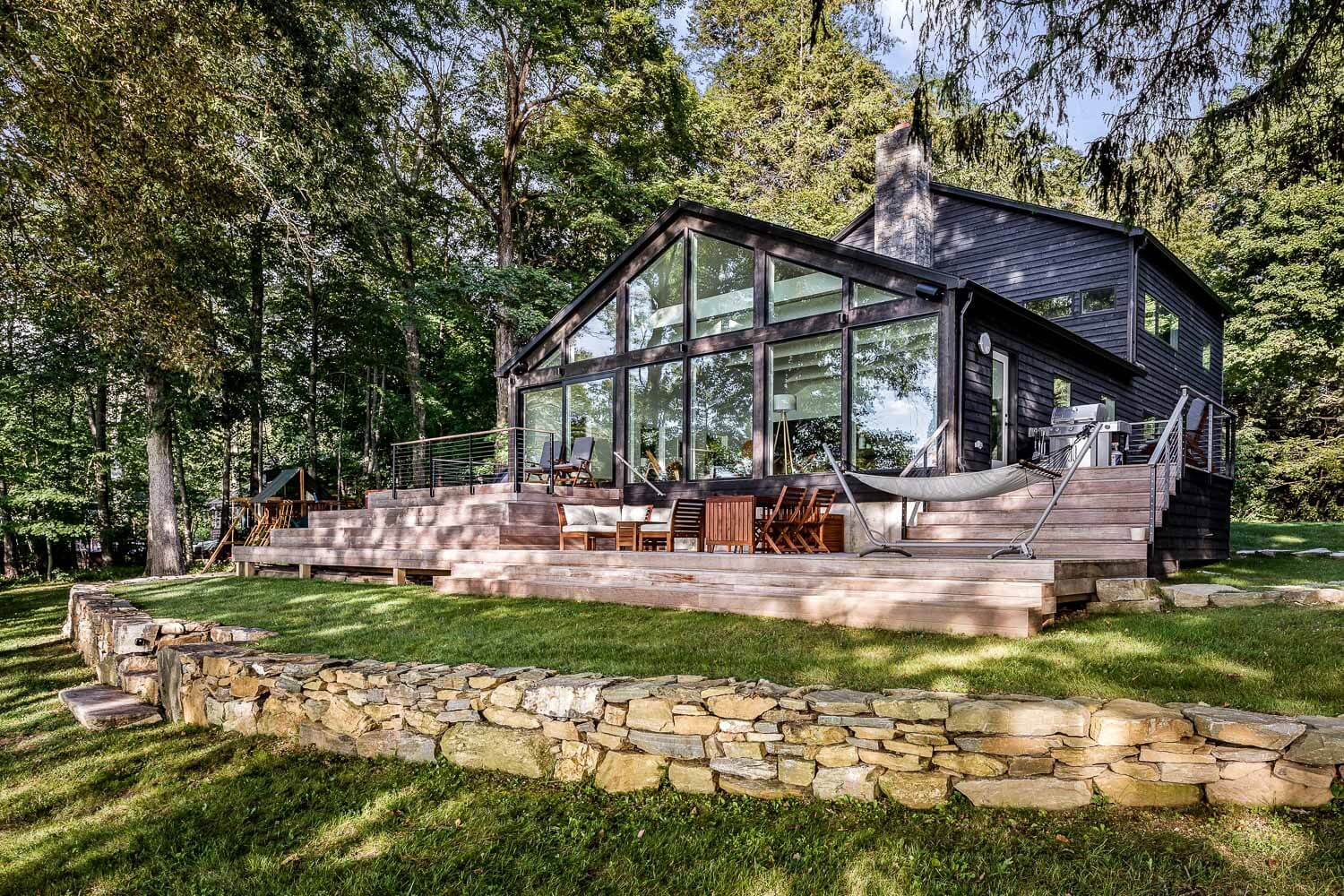 Beautifully Preserved
Among Westchester's communities, Pound Ridge has historically reported the smallest population density. Instead of highways and malls, there are stone walls and narrow country roads that pass brooks and densely wooded hills. It houses large tracts of conserved, undeveloped land.
With the 4,315 acre Ward Pound Ridge Reservation, the efforts of the Westchester Land Trust, and the Pound Ridge Land Conservancy combined with unobtrusive town planning, Pound Ridge will stay rugged and wild for years to come.
Family Friendly
Pound Ridge has become a particularly popular place to raise a family, thanks to the several private and public schools, as well as preschools and daycares. Many residents have come up from the city and decided to make Pound Ridge their full-time residences.
Pound Ridge Amenities
Scotts Corners
Scotts Corners is Pound Ridge's commercial center, and features grocery stores, hardware shops, and local boutiques.
The Inn at Pound Ridge by Jean-Georges
Originally constructed in 1833, The Inn at Pound Ridge has been revitalized while staying true to its origins. They offer the quintessence of fine dining experiences, specializing in farm-to-table dishes made with locally-sourced ingredients.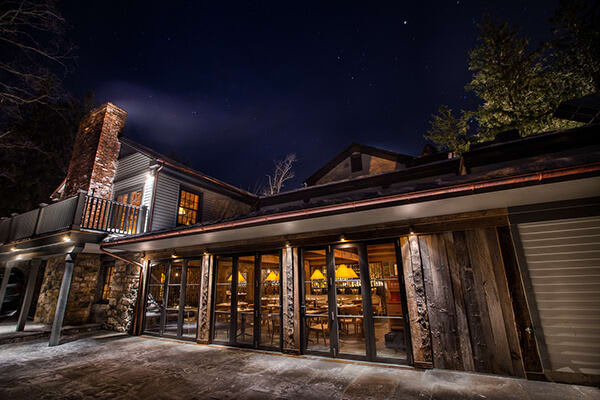 Blind Charlie's Café
Charlie's Café is a breakfast and lunch mainstay with a country-style menu. It's the perfect place to meet up and grab a bite to eat with friends and family.
DiNardo's Ristorante Italiano
DiNardo's has been a part of the local community for nearly 50 years. This beloved local establishment has something for everyone; choose from a more informal family-friendly pizza or the back room for a fine dining experience.
Pound Ridge Town Park
Consisting of baseball fields, tennis and basketball courts, and picnic benches, Pound Ridge Town Park offers plenty of recreational opportunities.
Pound Ridge Golf Club
Pound Ridge Golf Club is one of America's premier public golf courses. It was designed by Hall of Fame architect Pete Dye (TPC Sawgrass, Whistling Straits, the Ocean Course at Kiawah Island).
The property itself is gorgeous. It features some of the highest points in the region, offering expansive vistas of the surrounding countryside. The course requires demanding tee and approach shots to navigate the myriad rock outcroppings, boulders and wetlands.
Looking to Learn More About Pound Ridge? Let's Get in Touch!
The Schwartz McCrossan Team is the Leading Team in Westchester, Putnam, and Lower Fairfield Counties. We are dedicated to providing outstanding service, invaluable insights and expert negotiation.
If you'd like to discuss your Bedford real estate goals, feel free to give us a call at (646) 937-1897, or email us at smteam@compass.com.