Located in northern Westchester, Mount Kisco offers an exceptional quality of life with its good schools, short commute to Manhattan, and closeness to parks and forests. In this article, we'll touch on these points and more to give you an idea as to what it's like to live in Mount Kisco!
A history that dates back to the American Revolution
For three days in July of 1781, in the heat of the American Revolution, what is now the site of Leonard Park and Northern Westchester Hospital was an encampment for 5,000 French troops. Led by the Comte de Rochambeau, these troops had arrived to support the colonists.
It was here that the French forces joined Washington's army for the long march to Virginia, where they defeated the British in the Battle of Yorktown. A plaque in front of the hospital memorializes the events.
Mount Kisco wasn't incorporated until nearly 100 years later, in 1875. Initially, it was a village straddling the towns of Bedford and New Castle. In 1978, it became an independent conterminous town/village whose government operates as a village.
Walkable downtown
Mount Kisco has a bustling downtown complete with shops, cafés, patios, and stores, all of which provide a much-appreciated, lively ambiance and sense of community. You can go out for dinner and a movie, get coffee, go to the library, or go shopping without even getting into the car.
Diverse population and real estate market
Mount Kisco has drawn immigrants from Italy, Ireland and Latin America. Of Mount Kisco's 11,000 residents, almost half are hispanic. The real estate in Mount Kisco is just as diverse as its population. Local housing stock serves a spectrum of income levels and ages.
There are roughly 1,500 single-family homes ranging from colonials, Victorians, ranches and Tudors, mostly on quarter to half-acre lots. You'll find both starter homes all the way up to multi-million dollar properties.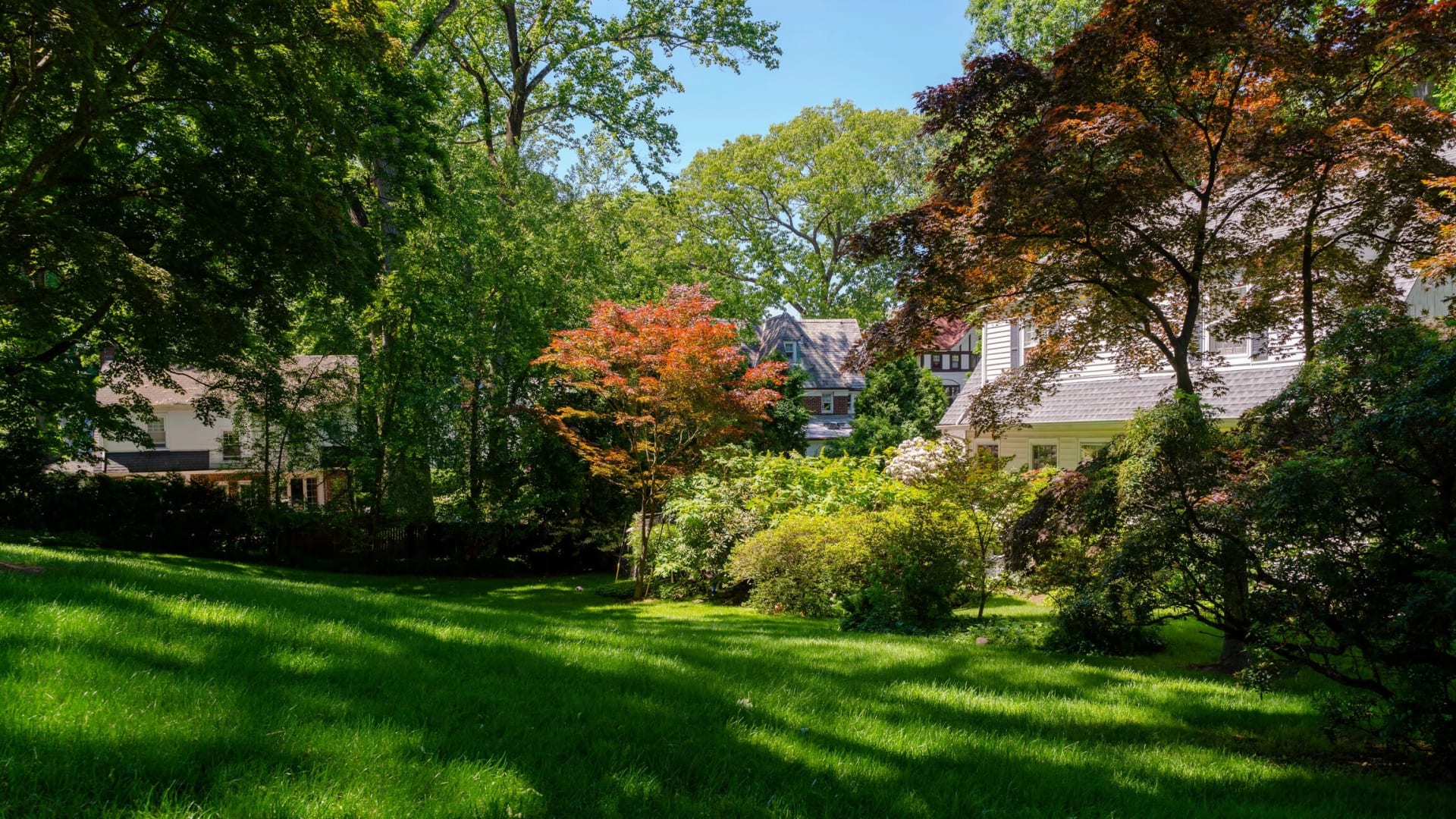 Mount Kisco Amenities
Mount Kisco has a vast array of shopping, dining, health and recreation options. Aside from the more high-end boutiques downtown, you'll also find strip malls with chains like Target and T.J. Maxx.
There are plenty of international dining options in Mount Kisco, including Greek, Ethiopian, Asian, Indian, Mexican, Turkish and American.
Health facilities include Northern Westchester Hospital and six CareMount Medical facilities.
The 116-acre Leonard Park is home to tennis courts, ball fields, pools, a gymnasium, disc golf and summer concerts.
For a day of adventure, venture up the 623-foot-tall Kisco Mountain, or explore the wetlands on the Peninsula Trail.
Schools
Mount Kisco lies within the 59-square-mile Bedford Central School District, which also serves the towns of Bedford and Pound Ridge, and parts of New Castle and North Castle.
Of the district's nearly 4,100 students, kindergartners through fifth-graders attend one of five elementary schools; those living in the village of Mount Kisco go to either West Patent Elementary or Mount Kisco Elementary, which offers a dual English-Spanish language program.
Sixth- through eighth-graders attend Fox Lane Middle School before moving on to Fox Lane High School; the two schools share a 90-acre campus.
The Commute
From Mount Kisco, Manhattan is just 37 miles southwest by way of the Saw Mill River Parkway and Interstate 684. Train commuters can take Metro-North Railroad's Harlem Line at the Mount Kisco station. Rush-hour trains to and from Grand Central Terminal take about an hour.
Looking to Learn More About Mount Kisco? Let's Get in Touch!
The Schwartz McCrossan Team is the Leading Team in Westchester, Putnam, and Lower Fairfield Counties. We are dedicated to providing outstanding service, invaluable insights and expert negotiation.
If you'd like to discuss your Bedford real estate goals, feel free to give us a call at (646) 937-1897, or email us at smteam@compass.com.