Bedford has understandably been an alluring place to live for centuries (literally). Bedord's rejuvenating open spaces, sense of community and unbeatable location provide an exceptional quality of life. In this article, we'll elaborate on these points and more, covering the best reasons to buy in Bedford.
1. Rich History
Historic, established towns with a story to tell have an unambiguous, nostalgic appeal, and Bedford is one of them.
Bedford, New York dates back to 1680, when 22 Puritans from Stamford, CT purchased a tract of land known as the "Hopp Ground" from Chief Katonah and several other Native Americans in exchange for coats, blankets, wampum and cloth.
In 1697, it was made a part of Connecticut after a patent fixed the boundaries. In 1700, following a royal decree issued by King William III, Bedford officially became part of New York.
Bedford also served as the seat of Westchester County during the Revolutionary War after the Battle of White Plains, until it was burned by the British in July of 1779.
Post-Revolution, Bedford was made one of two seats of county government, alternating between White Plains until 1870.
Westchester County's oldest government building is the CourtHouse in Bedford, which was originally built in 1870.

Other historic landmarks in Bedford include:
The historic home of BIll & Lois Wilson (co-founders of Alcoholics Anonymous and AL-Anon Family Groups)
Bedford Village Historic District
Caramoor Center for Music and the Arts
Palmer-Lewis Estate
The Woodpile
2. Quaint, Small-Town Feel
Despite its population of approximately 17,500, Bedford manages to exude a quiet, small-town atmosphere, complete with historic homes and landmarks throughout the town, and tree-lined streets.
Bedford walks the talk of the quintessential American old town in that there is an omnipresent, friendly sense of community amongst its residents from all walks of life, while also offering privacy and closeness to commerce.
3. Proximity to NYC
Bedford is a conveniently located getaway from New York City in that it's close enough to NYC to make commuting possible or take advantage of everything the city has to offer, but far enough to maintain sanity thanks to Bedford's tranquility and breathing room.
Many Bedford residents commute to NYC from the Bedford Hills or Katonah Train station.
4. Parks, Trails and Outdoor Space
Bedford offers exceptional outdoor public amenities. For beautiful walking trails, there is Indian Hill Park in Bedford Village, and Beaver Dam Sanctuary Park in Bedford Hills.
Village Green is perfect for picnicking, and Rosaforte Park in Bedford Hills offers a baseball/softball field.
The Town of Bedford Resident's Dog Park found at Canine Commons at Beaver Dam Park (115 Beaver Dam Road) is another convenient amenity open exclusively to Bedford residents.
5. Horseback Riding
Bedford is known for its plethora of farms and equestrian properties. Horseback riding goes hand-in-hand with Bedford's rural character.
The Bedford Riding Lanes Association offers a unique opportunity for residents to enjoy more than 100 miles of historic trails and dirt roads in the Bedford and Pound Ridge areas.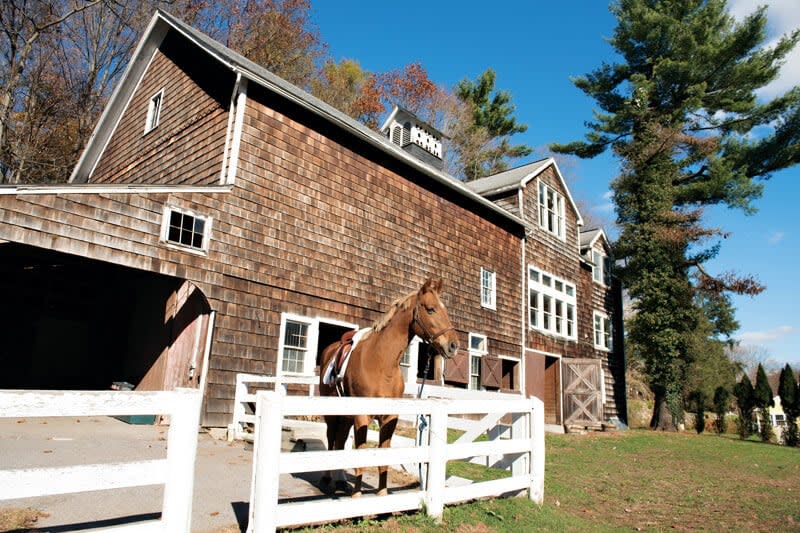 6. Golf & Tennis
Bedford Golf & Tennis Club
Created in 1891, Bedford Golf & Tennis Club offers its members a championship golf course, a practice facility, nine tennis courts, paddle tennis courts and a swimming and diving pool.
GlennArbor Golf Club
Bedford Hill's GlennArbor Golf Club offers a world-class golf course in the rolling countryside of Bedford. The beautiful clubhouse features impressive attention to detail and the staff is always helpful and accommodating.
7. Dining, entertainment, and shopping
Bedford is only 1 hour away from NYC, and aside from the obvious access to world-class dining, shopping and entertainment amenities found in the city, Bedford has amazing local business.
Standout Bedford local businesses include:
Bedford Post Inn
The Bedford Post is a Relais & Chateaux property perfect for a romantic getaway or special event. Home to an eight-room luxury inn, a yoga loft with a Zen garden, two distinct restaurants and a spectacular terrace featuring a provencal style fountain, the Bedford Post Inn is perfect for momentous events and weddings.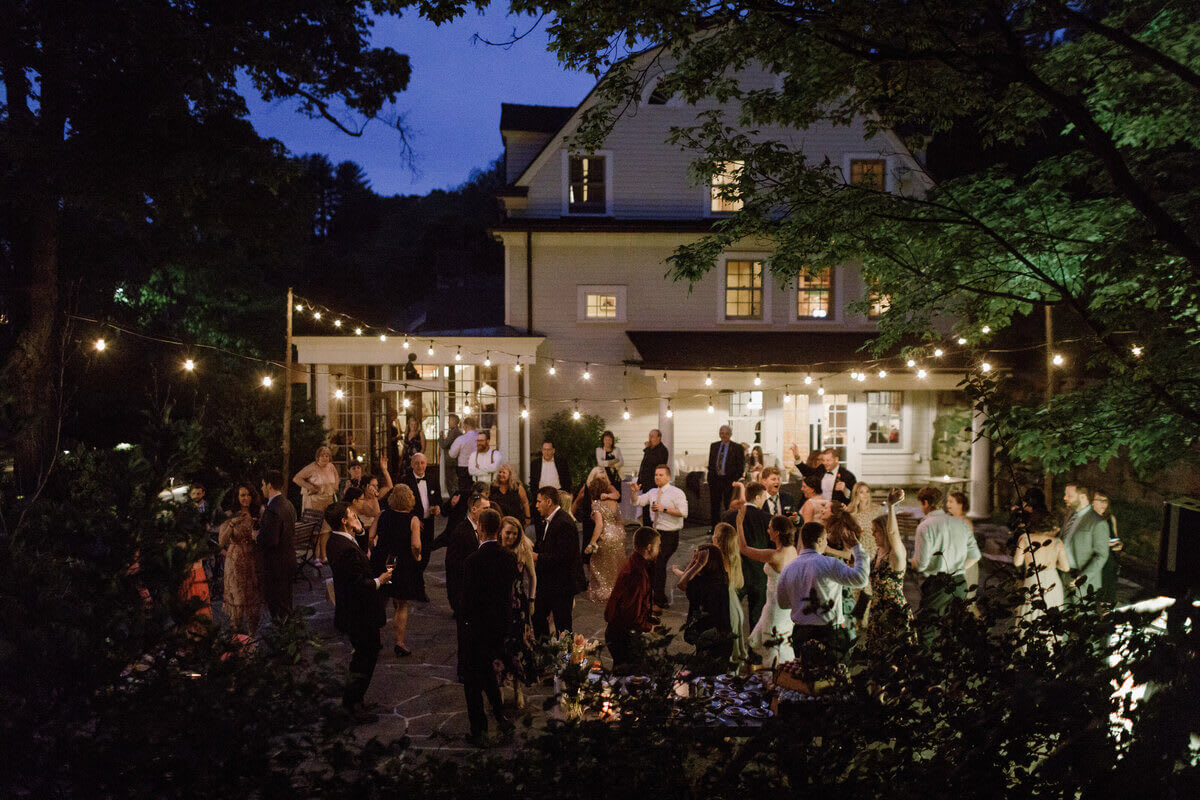 G.E. Brown
G.E. Brown Find Food & Provisions offers a wide selection of prepared foods to go, treats for kids, fresh pastries, sandwiches and salads made every morning. Plus amazing locally roasted coffee and espresso from Westchester's Coffee Labs.
TRUCK
TRUCK is a local restaurant that offers wholesome meals with fresh ingredients in a vintage, comfortable atmosphere reminiscent of simpler times. TRUCK's menu is inspired by Cowboy, Native American and Mexican cultures.
Bedford Gourmet
Bedford Gourmet has been a staple in the neighborhood for over 30 years, and offers both international delicacies and local products. They also offer a great selection of daily sandwiches, homemade soups and a variety of salads.
Bedford Playhouse
The Bedford Playhouse is a former movie theater that first opened its doors in 1947. Today, it serves as a cinema, cultural center and community hub, featuring films, arts-related programming, educational offerings and a welcoming space to relax and socialize.
8. Larger Property Sizes
Another attribute of Bedford is that property sizes tend to be larger compared to those in surrounding areas.
Bedford is primarily zoned for low-density residential, and its zoning policy has allowed a limited amount of higher density and multi-family residences and non-residential uses (commercial and industrial) in appropriate areas, preserving its nature-oriented charm. Much of Bedford is 4 acre zoning.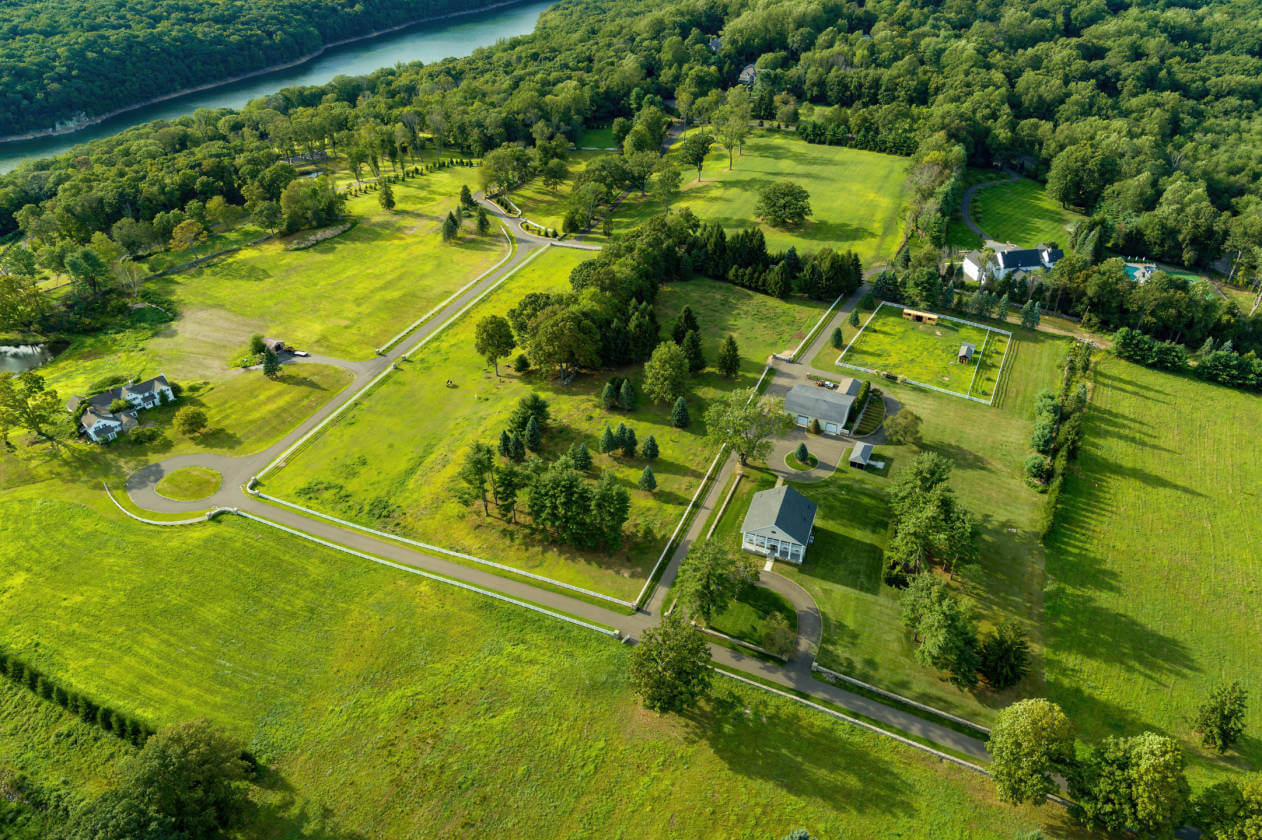 Looking to Buy in Bedford? Let's Get in Touch!
The Schwartz McCrossan Team is the Leading Team in Westchester, Putnam, and Lower Fairfield Counties. We are dedicated to providing outstanding service, invaluable insights and expert negotiation.
If you'd like to discuss your Bedford real estate goals, feel free to give us a call at (646) 937-1897, or email us at smteam@compass.com.